Satisfaction Pledge: All of our courses are backed by a 60-day, 100% money back guarantee.
The Shyness and Social Anxiety System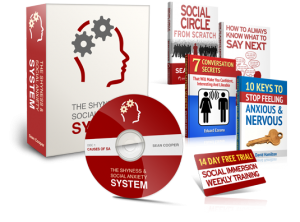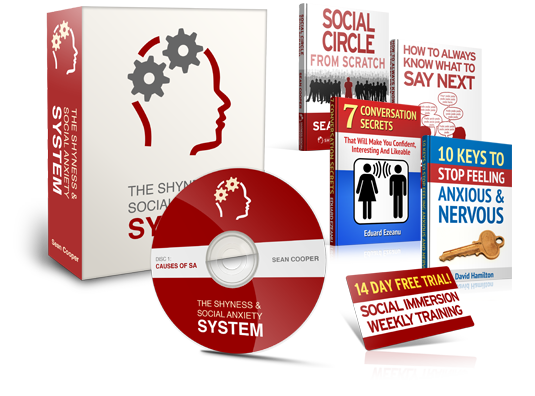 This audio program has changed the lives of thousands of people, and received stunning reviews from experts and regular people who struggled with shyness or social anxiety.
This is a step-by-step system anybody can use to overcome their nervousness, insecurities or quietness around people. The practical and concrete directions in this program tell you exactly what to do and when. This is what makes this program so much different in a sea of books that talk too much about what shyness or social anxiety are, but talk too little about HOW to actually overcome it.
Learn More
Buy Now
Conversation Hacking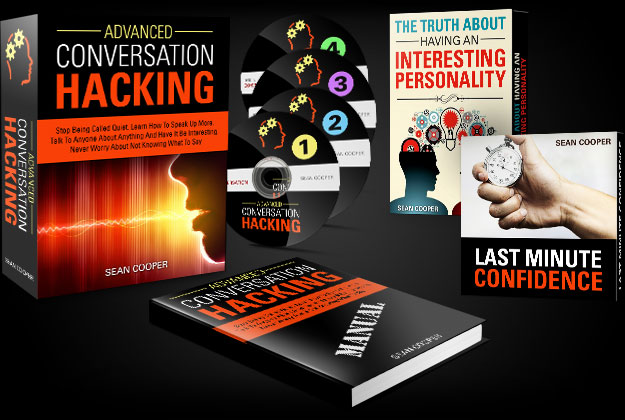 This 4 week video course is specifically designed for people who are shy, quiet, awkward, nervous and withdrawn in conversations.
It will show you advanced techniques to become more confident, social and talkative in everyday social situations.
This program is for you if:
You wish you knew how to carry on a conversation without awkwardness or worrying about running out of things to say.
You wish you could just talk to anyone about anything and have it be interesting.
You wish you could come across as a warm, charismatic person people are drawn to instead of being shy, quiet and reserved.
Learn More
Buy Now
Want To Overcome Shyness Around Girls?
One of the topics I get emailed about most is how to overcome shyness around girls. I haven't yet decided whether I'm going to create a product about this, but I have put together a 7 day free email course on this topic.
If you are a guy who feel shy, nervous and awkward with women… if you don't know what to say to a girl you like… if you'd love to finally start dating and get a girlfriend… Then I believe this free course will answer many of your questions.
Sign Up For The Free Email Course